2017.09.01
The oil pan gasket repair turned out to be a clusterf... That's putting it lightly. Started around 9:00 Saturday morning and didn't even make it to getting the pan off. Hindered by both axles being stuck in the hubs, a snapped exhaust manifold stud, and to top it all off, the lack of a 12mm long allen key to remove the oil cooler left me in the rather humorous predicament: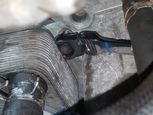 For context, the oil cooler is the finned object to the left. Thinking (stupidly) that I could work around it, I used a ratcheting wrench to loosen the nut while obviously not paying attention. This specific wrench is the flip type, one way tightens and you flip the wrench to loosen (or vice versa), as opposed to the type that you give a tug to change the ratcheting direction. So, here I am with the bolt all the way down to the oil cooler, and no way to tighten it back up and no where to go. At that point I called it the night frustrated, tired, and depressed.

I spend most of the day Sunday trying to drill out the broken exhaust stud and trying to recover the stuck wrench. A lot of time spinning my wheels trying to figure out how to remove the transfer case only to find out that I needed to remove the drive shaft and that would have required all new bolts. Game over! I called it quits Sunday afternoon to go out and try to purchase a 12mm allen key and a temporary bolt for the exhaust. Since this is my primary mode of transportation, so I had to take Monday off work to get a functioning car for work. Seems the 12mm key is a unicorn, as no one locally had anything over 10mm in-stock for sale. Big box stores, auto-part stores, hardware stores, nobody. Thankfully, Amazon Prime came to the rescue with next day delivery. I was able to get a hardened 1/4in bolt and nut from he local auto-parts store as a temporary band-aid for the exhaust.

Monday was the day. Early start at 7:00a after wife and daughter leave. Managed to get everything back together and working by 3:00p. After it was all said and done, I had been able to replace the driver's side half-shaft and intermediate shaft. In return, I was not able to replace the oil pan gasket and managed to destroy the passenger half-shaft's CV boot trying to get it back into the hub. Monday night, I ordered a new exhaust manifold and passenger half-shaft.

It's been four days since that "repair" and I'm still in some state of shock on how bad that went. In an interesting twist, my oil stuck seems to have stopped. I'm hoping re-torquing the pan bolts fixed the small leak, but I'm not holding my breath.
2017.08.21
Happy eclipse day! Where I'm at, we get about 90%, so not bad.

Another month has gone by and a whole lot of stuff going on. I've said it before and I'll say it again, I think the 300 is on it's last legs. I have a surplus of parts and stuff, so as long as I spend less than a car payment on it a month, I'm going to do my best to keep her running.

Two weeks ago, it was replacing the driver's side upper hinge and typical 5k maintenance (oil change, tire rotation, etc). There are two ways of dealing with the door, pull the door or pull the fender. General consensus is that pulling the fender is the better way, since you won't have to deal with re-aligning the door since the door lock and bottom hinge keeps things in place. The whole process took a couple of hours taking my time, but as luck would have it, everything came together perfectly.

With the door hinge taken care of, it was time for the 5k maintenance. Pulled the belly pan and proceeded to drain the oil. I usually take this time to inspect CV joints and tie rods. I noticed that there was a bit of grease coming out of the intermediate shaft. Not too bad, but obviously needed replacement. Ordered the part and finished up the job. A couple of days later, I notice a small puddle of fresh oil on the floor. Put the car up and find a small oil leak coming from top of the oil pan/gasket. Thinking it was just a fluke, I clean it and button everything up. Couple of days later, same little puddle. Ok, now have to replace the oil gasket. Turns out that this is a major undertaking on an AWD. Slowly getting parts together, which all-in-all, are not that expensive, but I imagine that I will be spending considerable time working on this one. Stay tuned!

Many of you are aware that I built my wife a MAME cabinet some time ago. I still spend a bit of time playing it, currently Robotron 2048, Time Pilot 84, and Karate Champ. My all time favorites growing up are Tron and Spy Hunter. In order to play these, I'll need to upgrade some components of the cabinet. Unfortunately, these parts are not cheap. I'll be looking for alternatives over the next couple of months to see what I can come up with.
2017.07.02
Not even remotely done recovering from the Florida trip. But that's ok, let's go to PNC Pavilion to see Megadeth! One of my all time favorites, though like Metallica (just had too), I favor the older stuff. I've heard mixed reactions about Dave Mustaine's ability to put on a good show, but I was very impressed and it turned out to be an awesome show. I'm more awe struck on how they managed to play a full 1.5hr set without as so much as a 30 second break, friggin impressive. There was a bit of a kerfuffle with the Pavilion security when two of them got a little too aggressive with the mosh pit. Dave pointed them out and the two security guys were sent packing along with Dave giving them a bit of a talking to. He later made it a point to apologize for his outburst and praised the rest of the security staff.

Support bands were Lillake (came too late to see, must of played an extremely short set), TesseracT (never heard them before, will probably pick up an album), and finally Meshuggah (not my kind of metal, but put on a very solid set). Weather was pretty darn nice to boot. Great show!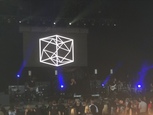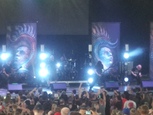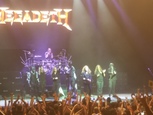 2017.07.01
For vacation this year, since my daughter is a junior in high school, we had plans to visit some colleges instead of going on an actual vacation. The plan was to pick some colleges, drive to them, see some sights in the surrounding area, and move on to the next one. This quickly escalated from college tour to a Disney trip when my daughter wanted to visit Stetson University, which is approx 45mins away. Daughter brought a friend with her, and she wanted to see Georgia Tech. So college tour trip turned into 4 days/3 nights in Disney with a two hour stop at Stetson University. From there, straight drive to Atlanta where we stayed the night in the very nice Atlanta Marriott Marquis Hotel. We spent around the same time at Georgia tech as we did at Stetson, mostly walking from parking lot to the book store.

A couple of lessons learned on this trip. Disney is very busy and very hot in late June. Disney Fast Passes are a necessity. Definitely check out the Avatar section of the Wilderness park at night. Yes, three hour wait for the Avatar flight ride is worth it and skip the boat ride. The unsanctioned Epcot drinking around the world tour should probably be done counter-clockwise starting with Canada as opposed to starting in Mexico and working clock-wise. Wife and I made it through three countries before calling it quits. Mexican Margaritas, Chinese foo-foo tropical cocktail, and then a Japanese Saki frozen mist. For those in the know, yes, we skipped Norway's liquor. Also best done when the heat index is not 105+.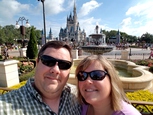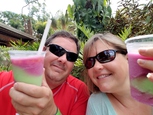 Since this is the first time that the wife and I had the opportunity to leave the "kids" on their own, my wife made reservations the "Sky-Way" dinner tour. Limited to 25-30 people, you basically go on a guided tour of each resort sampling drinks and dinners from each of the premier Disney resort restaurants. Starting at the Contemporary, then the Polynesian, then to the Grand Floridian, and then back to the Contemporary resort for dessert and a special elevated section to watch the fireworks. Wasn't cheap, but highly recommended. Food was exquisite and we had a great time.
2017.05.22
Saw Alien: Covenant yesterday. Those who know me know that I'm a huge fan of the movies. I'm happy to say that the movie did not disappoint. My biggest pet-peeve with prequel space-themed movies is that the ships are always more futuristic than the older sequels (because, new technology in film making). This was way more prevalent in the StarWars prequels. Specifically for the Alien series, does it make sense that ships 50 years prior to the Ripley films have transparent touch screens and then 50 years later, have ships with CRTs and mechanical button keyboards. Anyways, I'm looking forward to getting the Blu-Ray in September to compliment the collection.