I will be the first to admit when a project is beyond my skill level. There are a multitude of automotive window tinting kits available of varying quality. I looked (albeit briefly) into do-it-yourself kits from the basic roll of film to the higher end computer pre-cut kits. After some exhaustive research, I decided that I needed to have the windows professionally done.

I shopped around the local tint shops and the highest recommended shop just happens to be 10 minutes from my house. I chose Eclipse Window Tinting for a couple of reasons. The first being a lifetime warranty and the second being they have done over 13,000 cars, including police K9 and swat vehicles. Those two reasons alone where enough for me.

I called the shop up on Tuesday and made an appointment to drop the car off on Friday morning. Friday morning, I went to the shop and picked out the film to be used. Before I walked in, I had my mind pretty much set on a 30% tint. For the persons reading that are new to tinting, the lower the percentage, the darker the tint (5% is your basic limo tint). Eclipse had a display in their shop that had all the various tints that were back lit to show what they looked like. After some discussion, I was sold on a 22% tint. I admittedly was a little worried about it being too dark, hindering my ability to drive at night, but I was assured that visibility would not be degraded too much. I dropped the car off and about four hours later, picked the car up with the tint installed. I have had numerous people comment on how good of a job they did and I am very happy with it. I would highly recommend Eclipse Window Tinting to anyone in the market.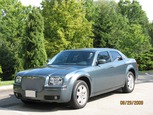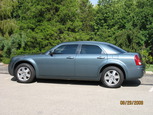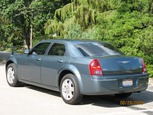 Back to Chrysler Projects