Monolith - Case Paint

Since the case will be sporting at least one window on the side panel, it was obvious that I needed to cover up the bare gray sheet metal with something a little more visually appealing. I was planning on a green/black color scheme, so I decided I would paint the entire case a satin black, which was not a far deviation from the original case color. The first step is prep, sanding the entire case down, wiping down the entire case with paint thinner or acetone.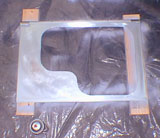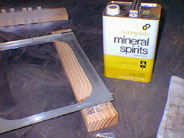 I apply the first coat of primer and allow to dry for 12 hours per instructions on the can. I apply one additional coat of primer and allow to dry again for 12 hours. After the second coat, I wet-sand the primed parts down with 400 grit wet-sand paper.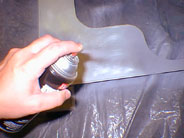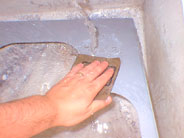 After the wet-sanding is complete, I dry the parts down and give a quick wipe down with paint thinner. I then let it dry for 30 minutes or so.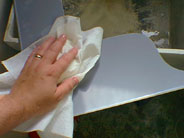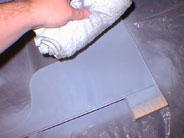 Now we will start with the black paint. I'll paint each coat, dry for 24 hours, wet-sand, dry, and finish by wiping with paint thinner.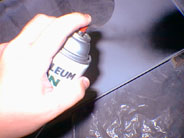 The last coat is applied. I do not wet-sand or wipe down the last coat. I wanted a satin finish that was smooth. Here is the finished case shell with internal parts assembled (minus the side and front panel).